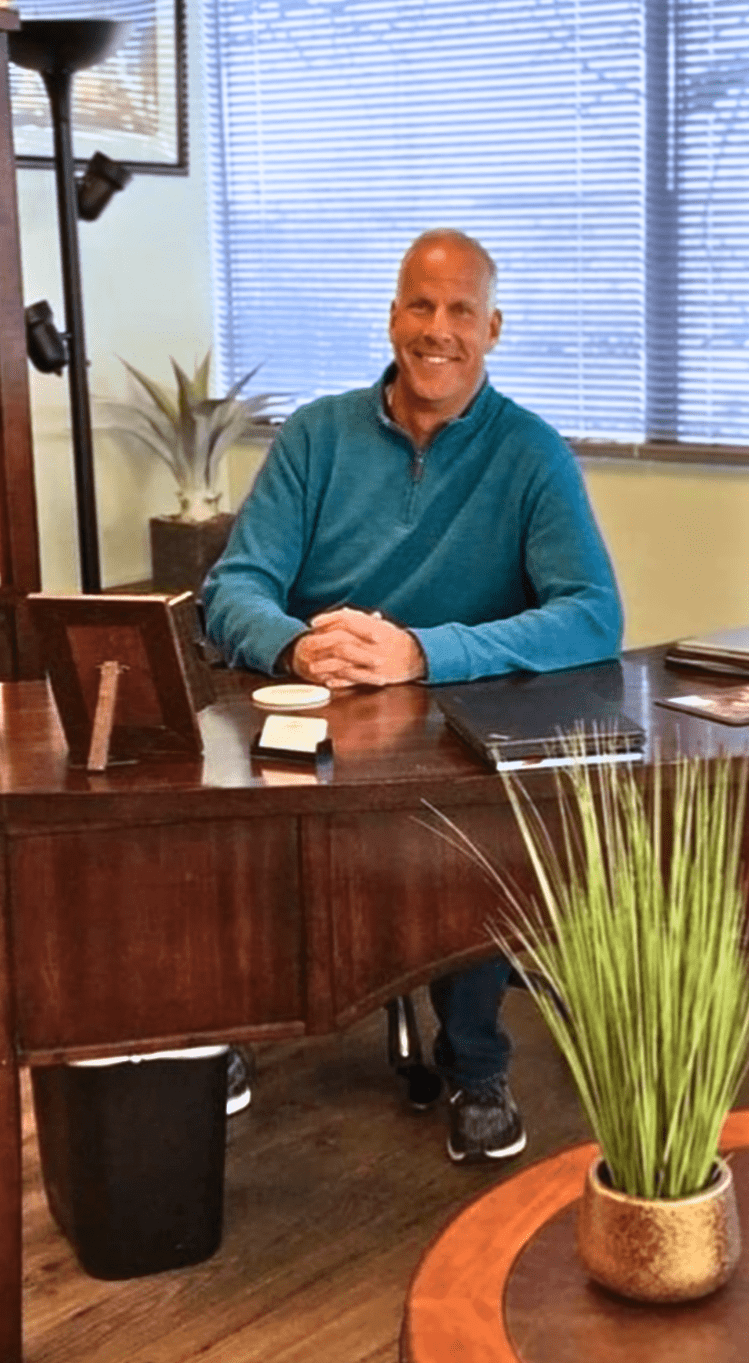 Hello! I'm Kirk
M.A., LPC, LAC, CSAT, EMDR, RRT
I've had several careers and numerous jobs during my life, but being a therapist is my life's calling. I've been a counselor for more than two decades and have helped hundreds of clients move through the stages of recovery towards a life free of suffering.
As a Licensed Professional Counselor, Licensed Addictions Counselor, and a Certified Sexual Addiction Therapist. I provide understanding and relief to those in emotional distress and psychological pain. I work with people struggling with addictions, depression, anxiety, loss, trauma, dual diagnosis, relationship and life transitions.
Regardless of the particular challenge that brings you to therapy, I offer counseling with warmth, patience, skill and an experienced, open mind. Coming from a humanistic perspective, I believe that you already have the answers within—you have the power to change.
Life Coaching
As a life coach, I also enjoy helping people identify their dreams and aspirations, and then offering support and guidance as they find the motivation to go for it. What a great feeling it is to help my clients make a plan and then work with them to achieve their goals—no matter how big or small.
Clinical Supervision
I have a passion for clinical supervision for candidates seeking Licensure in Professional counseling and Addictions counseling. To ensure every client receives the best possible support and guidance, supervision and continuing education is a must in our field. I strive to stay abreast on the most current issues and regulations, as well as improve my theoretical model of supervision.
From Baseball to Counseling and Teaching
My counseling path began 1994, when I started working in addictions counseling. I've had several jobs and careers along the way, but my true love was always baseball.
When my minor league baseball career ended, I lost my identity, grieved and felt alone and disillusioned. Getting honest with myself and facing the issues I wanted to avoid was extremely challenging. But I was blessed to find guides who have helped me discover a life of meaning and purpose. I want to do the same for you.
In addition to my career as a therapist, I teach at Regis University as an affiliate faculty member in the Masters of Counseling program. I serve on the board of directors for two non-profits; I live in the mountains near Black Hawk, Colorado; and have been married for 20 years. My two daughters and dogs keep me busy, as do hiking, golf and baseball.
My Awards
Father Ignacio Martin Baro Award for Social Justice and Advocacy in Counseling also in 2010.
My Education
Master's Degree in Counseling at Regis University in 2010
Favorite Quote
"The only normal people we know, are the ones we don't know very well." Alfred Adler, Psychotherapist
Call me for a phone consultation at 303-910-0800. I look forward to learning more about you and your hopes for a more liberated, empowered future.
Fill out the form below to schedule an appointment with us. We look forward to speaking with you.
If you have any questions please call us at
(303) 910-0800.
For emergencies call 911 or visit your nearest hospital